Finding affordable, sustainable fashion can be confusing and difficult. That's why Silfir designed a new garment that's simple, chic and sustainable: the Soft Workwear Uniform. The Berlin-based online shop is predicated on an innovative business model in which both the customer and the retailer are incentivised to keep clothes for longer, drastically reducing the amount of clothes we buy and ultimately making people's lives more enjoyable, stress-free and sustainable.
Silfir was founded by Hannah Kromminga, who is a self-made entrepreneur with a passion for making sustainable products more accessible. Her aim with Silfir is to introduce mindful fashion to a wider audience and to take the hassle out of integrating it into everyday life.
the soft workwear uniform
A new generation of forward-thinking consumers are longing for a smaller wardrobe with a greater stylistic impact, but these people also want to practice a zero-waste lifestyle. The Soft Workwear Uniform is a minimal two-piece suit for women, designed to fit all body shapes. Silfir extends the garment's life cycle by offering full-service repairs and redying, Through its thoughtfully constructed manufacturing and maintenance process Silfir reduces the water, CO2 and waste impact of each garment significantly. Additionally, the life of each garment is extended by a return system in which customers send the suit back to Silfir, where the fabric can be recylced and reused. It's sustainability made simple.
the silfir circularity concept
"Consumers aren't inherently bad, but they are overwhelmed with the task of organising themselves into living a truly sustainable lifestyle," said Hannah Kromminga, founder of Silfir. "In order to initiate positive change in the world, we need to develop consumer solutions that are achievable and inspiring."
designed to be happy with less
The piece was designed by a group of women striving to create the ultimate everyday outfit combining comfort, wearability, longevity and timeless design. It's an outfit that is suited to all body types and sizes. The suit incorporates clever design details such as an elastic band in the back of the trousers and three different pockets that make it functional while maintaining its sleek aesthetic.
make longevity effortless
Silfir offers full maintenance service with the purchase of a Soft Workwear Uniform. Customers can send garments back for repairs, re-dying and recycling, making it possible to extend the life of each garment and have a profound impact on the environment. If customers wear clothes just three times longer than usual, their water, carbon dioxide and waste impact decreases by around 60 percent. Silfir's service experience makes this important step towards true sustainable consumption as effortless as possible.
strive towards zero waste
The garment is made from high-quality Lenzing Tencel, an innovative fabric created with sustainable wood pulp which has half the water impact of other natural fibres or viscose. Siflir produces and sews the fabric in Spain and Portugal, ensuring a short lead time and fair working conditions. Moreover, Silfir has partnered with New York City-based company Returnity to provide customers with a reusable shipping bag made from recycled plastic bottles. At the end of the garment's life, Silfir recycles the fabric as yarn to be integrated in its sweaters.
crowdfunding campaign
To bring the vision of the Soft Workwear Uniform to life, the Silfir team is launching a crowdfunding campaign in May. Having successfully designed a protoype, the label aims to reach its goal for production orders and recreate the garment in four different colours which will be chosen based on the feedback of the campaign's backers. Please join us on our journey, get up to 40% off the RRP by being one of the first backers by signing up here: www.silir.com/crowdfunding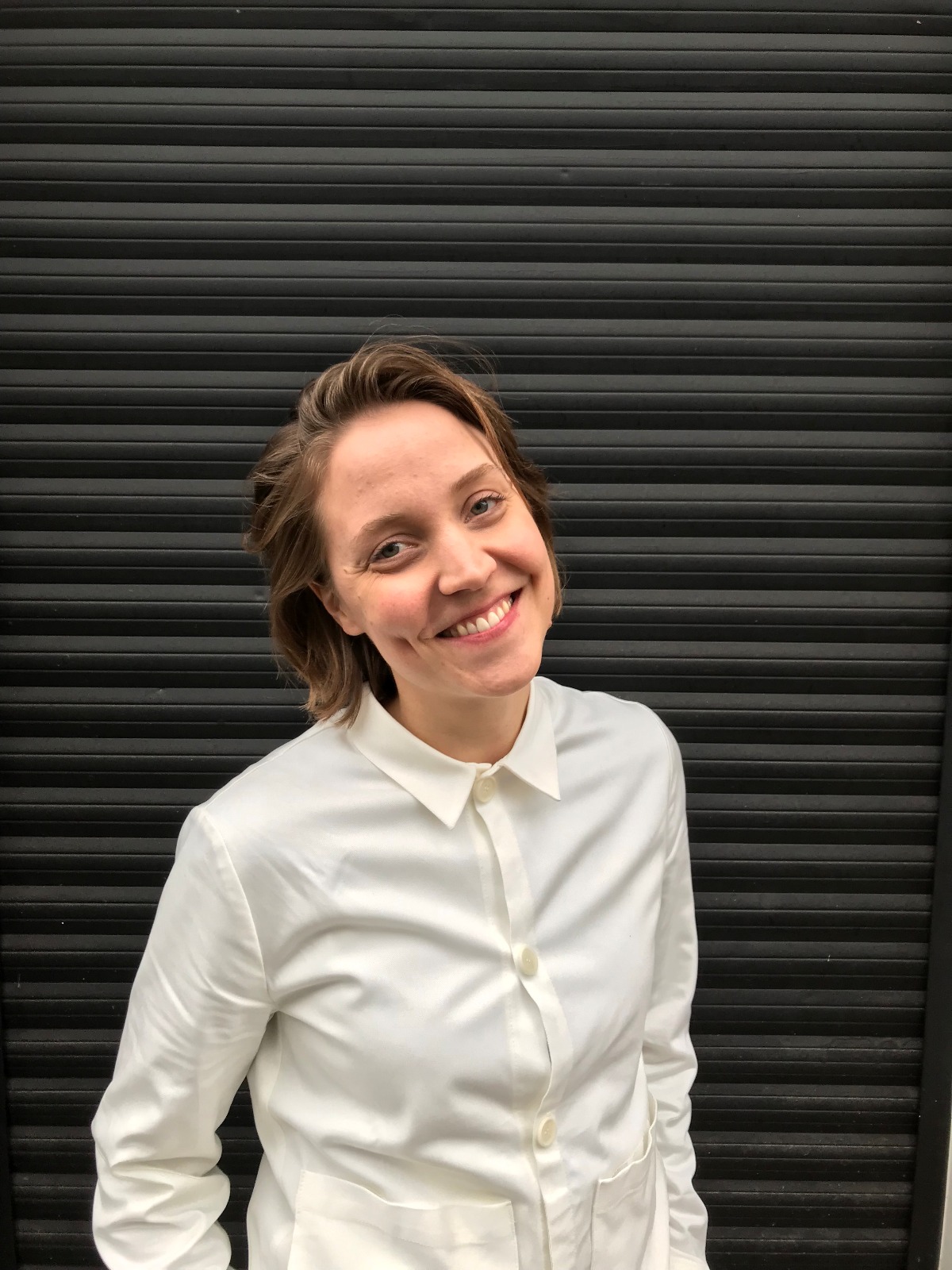 The concept for Silfir was created by Hannah Kromminga in London, who has since moved to Berlin, a city dedicated to sustainability. Kromminga started her research on sustainable fashion in October 2016 after she noticed how her group of friends were frustrated by the experience of purchasing fashion responsibly. No matter how hard they tried, garments either didn't fit their style or were overpriced. It seemed like there was no hassle-free way to purchase clothes without contradicting their values. Kromminga interviewed other women to understand their relationship with sustainable fashion and found that almost everyone had had a similar experience. She concluded that people needed to reduce the amount of clothing they bought in order to have a meaningful impact. With this in mind, she founded Siflir in an effort to incentivise customers to keep clothing for longer and buy less.